The National Sheep Industry Biosecurity Strategy (NSIBS) was created to develop a consistent approach to biosecurity risk management, recognising that risks are constantly increasing due to a number of global factors. It allows the industry to leverage existing resources, activities, and investments, and meet its obligations under legislation and national arrangements.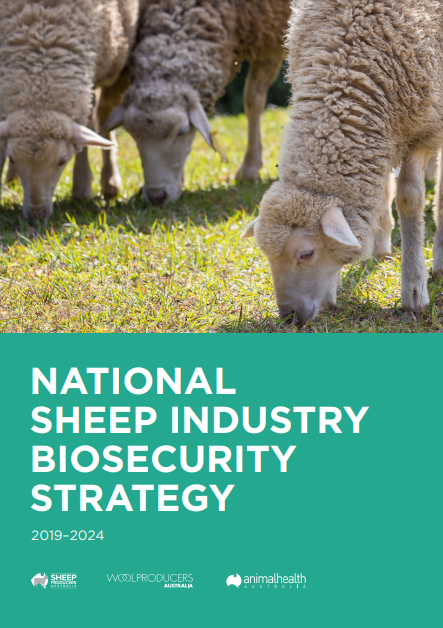 Outputs from the Strategy
Sheep EAD AR app
Recognising the signs and symptoms of an emergency animal disease early can make all the difference in reducing the impact of an outbreak.
And so, to better support our sheep producers across Australia we developed a new Sheep Emergency Animal Disease (EAD) Augmented Reality (AR) app.

The app, funded by the SA Government's Red Meat and Wool Growth Program and Animal Health Australia (AHA), is developed as a collaboration between the Department of Primary Industries and Regions, South Australia (PIRSA), AHA and Think Digital. It will assist producers to recognise signs that could indicate exotic diseases such as foot and mouth disease, bluetongue, scrapie, and sheep pox in their animals. It will also be a useful resource for other people who handle sheep such as agents and transporters.
Download the app today:
Search for 'Sheep EAD AR' in your preferred app store or download the tool using the links below:
Apple: Sheep EAD AR on the App Store (apple.com)
Google: Sheep EAD AR – Apps on Google Play
Microsoft: Get Sheep EAD AR – Microsoft Store