The Animal Health Surveillance Quarterly Report (AHSQ) is the newsletter of Australia's National Animal Health Information Program (NAHIP). The NAHIP collates data from a wide range of government and nongovernment surveillance and monitoring programs to provide an overview of animal health in Australia.
Contents routinely includes topical feature articles, reports from Wildlife Health Australia and aquatic animal health, a selection of case reports of veterinary investigations by state and territory, and quarterly statistics on endemic disease monitoring and surveillance activities.
The information available in NAHIP and published in AHSQ is important for supporting trade in animal commodities and meeting Australia's international reporting obligations.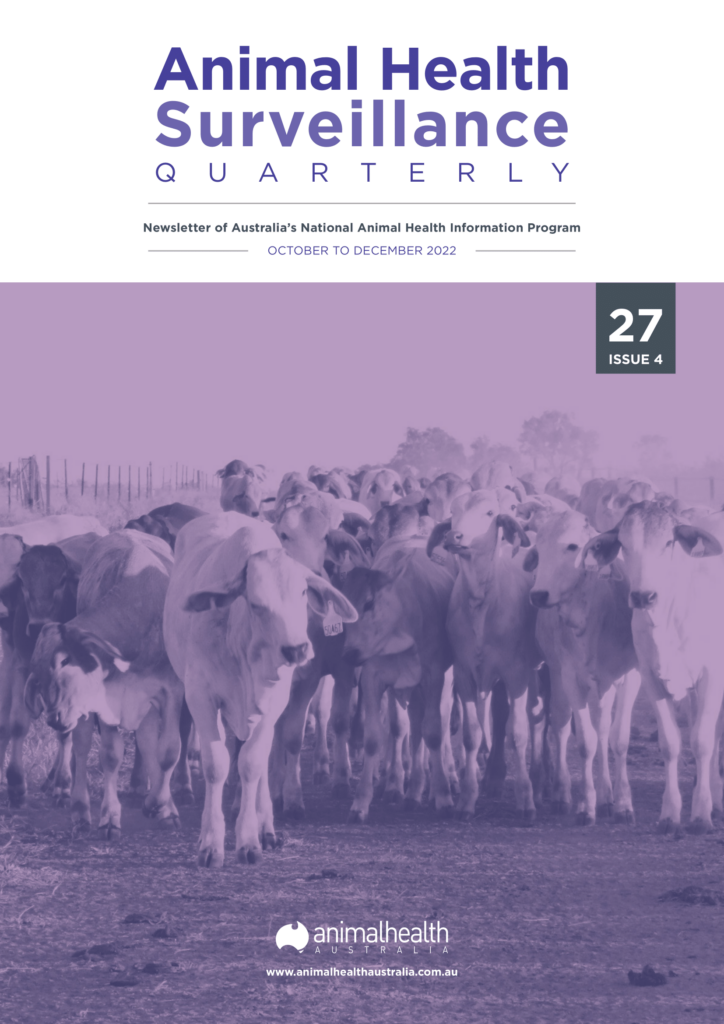 View all AHSQ reports from 1996-2007 below