News
Significant Disease Investigation Network – An opportunity for producers in northern Australia
30 Aug 2018
Author: Jess Rummery, Manager Biosecurity and Extension, Northern Australia
In February, the Australian Government announced the establishment of the Northern Australia Biosecurity Surveillance Significant Disease Investigation Network.
This initiative has been established to address some of the specific biosecurity risks and challenges in northern Australia – including the capacity, distance and cost of undertaking veterinary investigations into signs of unusual disease.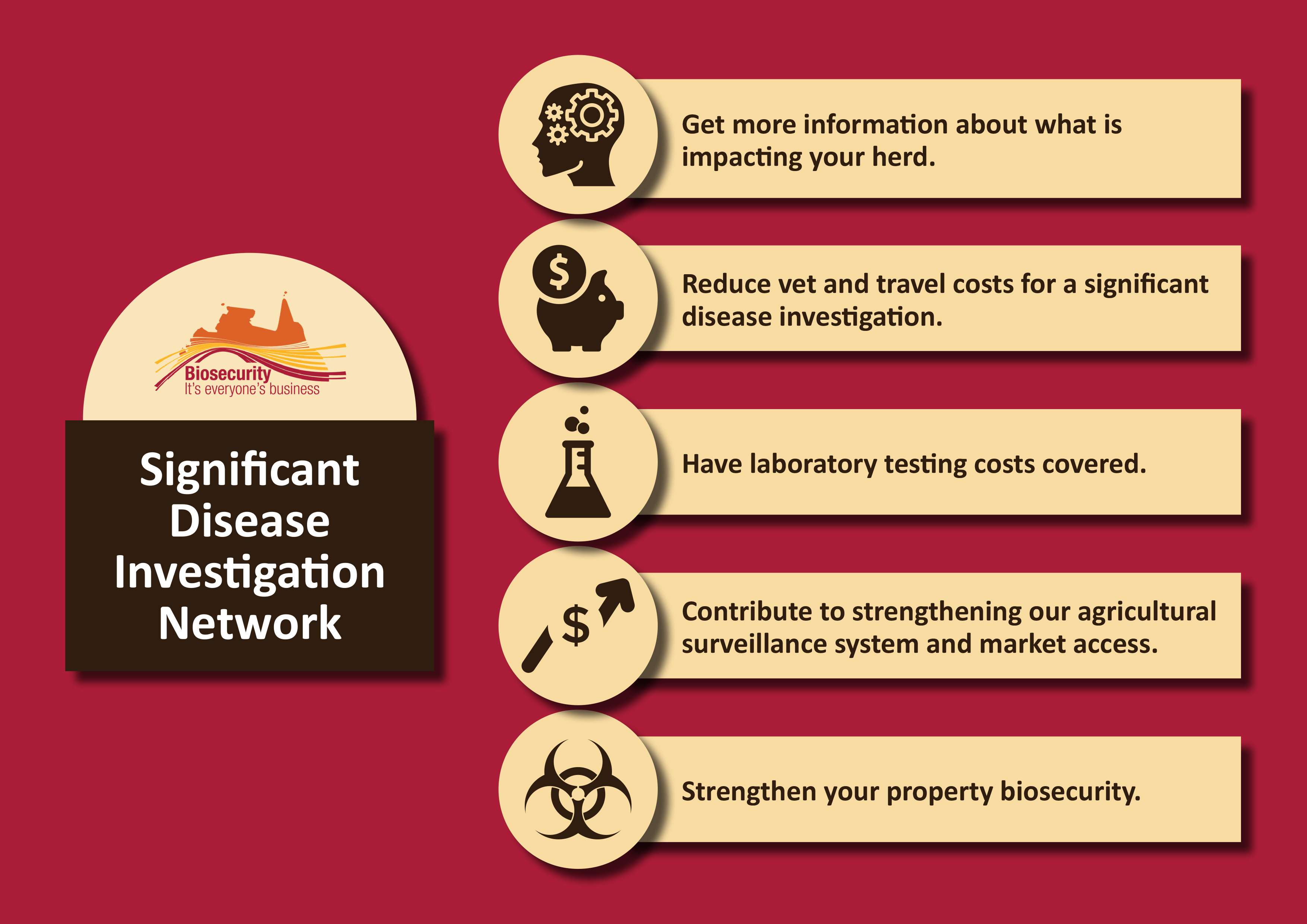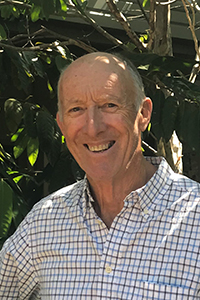 "The capacity to detect an exotic disease incursion is important – it will happen one day," said Dr Kevin Bell, a vet in northern Australia and the coordinator of the network.
"Unfortunately, unusual or ongoing cattle diseases are sometimes put on hold by many of us – generally they are thought to sort themselves out."
The network provides participating vets with additional funding and support for disease investigations which means a saving for producers. This is a great opportunity for producers to get low-cost answers to possible herd health problems and contribute to Australia's biosecurity system at the same time.
If you are a livestock producer in northern Australia and notice unusual signs in your animals, talk to your vet about whether the case may be eligible to be investigated through this network. A list of participating veterinary clinics is available below.
"The network is an opportunity to get in touch with your vet sooner rather than later and get a thorough field investigation and diagnosis," said Kevin.
Treatment and most importantly ongoing prevention – where practicable – is a huge benefit."With many of the costs subsidised, including the often expensive laboratory tests, most diseases can be identified. This is of immediate worth to any producer."
"Being involved can only add knowledge to producers and their veterinary providers," Kevin explained.
"This knowledge can be used to identify the cause of the problem, which may be something simple and preventable – like a plant toxin or nutritional deficiency, but is also an opportunity to rule out something more serious providing tangible benefits to individual producers as well as the whole industry."
"The cooperation in this area across the whole top-of-Australia cattle industry is a first, and adds a great benefit likely to be a point of learning for us all."
If you notice unusual signs of disease or mortalities in your livestock give your vet a call and discuss the options available to you.
Participating Vet Clinics
Below is a list of private veterinary clinics currently participating in the Northern Australia Biosecurity Surveillance Significant Disease Investigation Network.
Western Australia
Northern Territory
Queensland
If you have signs of unusual disease in your livestock you can also contact your local government veterinary/agricultural department or call the 24 hour Emergency Animal Disease Watch Hotline on 1800 675 888.

&nbsp
Last reviewed: October 5, 2018
Back to all news