News
Exercise Border Bridge
30 Jan 2018
Exercise Border Bridge is a cross border exercise designed to assess how NSW and QLD can respond to a biosecurity incident occurring across both jurisdictions. It is a joint exercise involving NSW Department of Primary Industries, Queensland Department of Agriculture and Fisheries, Department of Agriculture and Water Resources, Plant Health Australia, Animal Health Australia and Local Land Services.
The exercise in March 2018 will involve a scenario based on a pest and disease incursion affecting livestock and plant industries.
Exercises such as Border Bridge strengthen our capability to respond to emergencies, strengthen partnerships, test new legislation, systems and communications.
If you want to know more about Exercise Border Bridge visit www.dpi.nsw.gov.au/biosecurity/borderbridge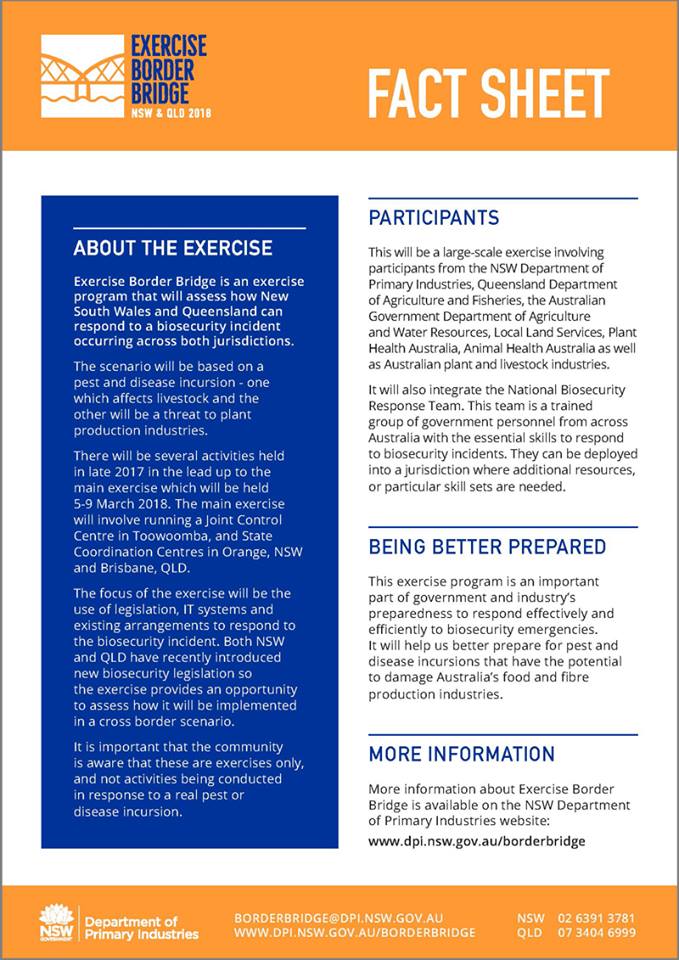 &nbsp
Last reviewed: January 30, 2018
Back to all news