News
BERTA Workshop
04 Jun 2018
24 trainers from across Australia attended the Biosecurity Emergency Response Training Australia (BERTA) Workshop in Adelaide in late May. The week saw the introduction of the BERTA Communities of Practice as well as the Train the Trainer workshop, which officially launched the BERTA training materials. This week was the culmination of two years of collaboration involving the Commonwealth, all states and territories, Tocal College, Animal Health Australia and Plant Health Australia – a fabulous collective effort!
The workshop provided the opportunity for trainers to become formally qualified, discuss ways they can implement the training in their own jurisdictions, develop solutions to the challenges of training in the biosecurity sector in Australia, and build on the already strong relationships established throughout the two years of project development. 
This week also paved the way for the BERTA Training and Assessment Material Project to achieve a key milestone: the imminent release of the PUA33112 Certificate III in Public Safety (Biosecurity Response Operations) qualification. This qualification is a key step forward and will enable the jurisdictions to roll-out nationally accredited biosecurity emergency response training by July 2018.
The BERTA Project team is also continuing their work on the development of training and assessment materials for the Certificate IV and Diploma in Public Safety.

Thanks to all the participants for their significant contributions towards the delivery of nationally accredited biosecurity emergency response training!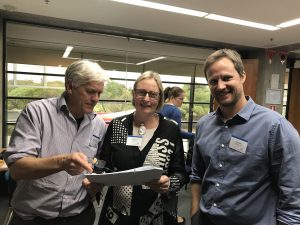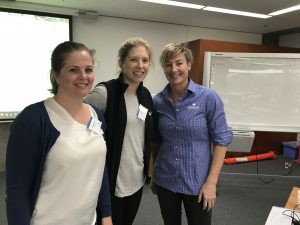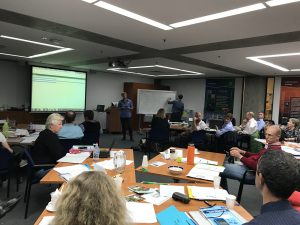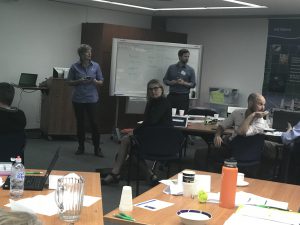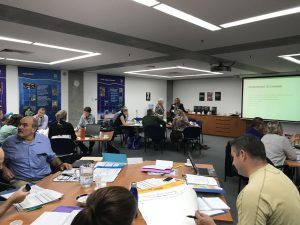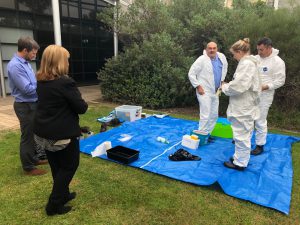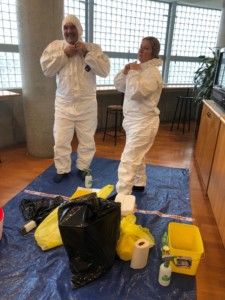 &nbsp
Last reviewed: June 12, 2018
Back to all news